We just wrapped the Seattle GiveCamp 2019. If you've never heard of GiveCamp, make sure to check out https://givecamp.org/. The short version is that we get a number of non-profits with technical needs and a number of willing technical volunteers to come help them with those technical needs – lots more detail below.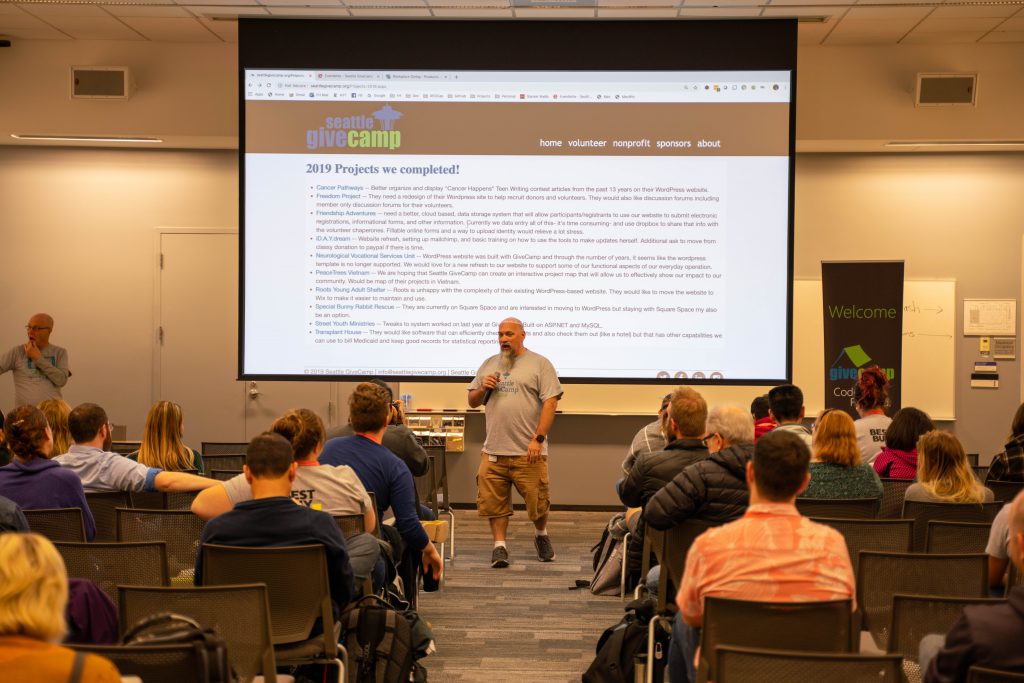 I've been involved in the Ann Arbor GiveCamp back when we were really early on in figuring out the process. Chris Koenig got this movement started in Dallas. I got involved when Jennifer Marsman and Michael Eaton ran one in Ann Arbor. I feel in love with the movement and have been involved a ton. Two years ago, while at a conference and giving a talk about building community, I talked heavily about GiveCamp and the Seattle GiveCamp leads, Paul Litwin and Suzanna Litwin, came up to me and asked me if I'd like to get involved in the Seattle GiveCamp. Of course I said yes and have helped with the last two.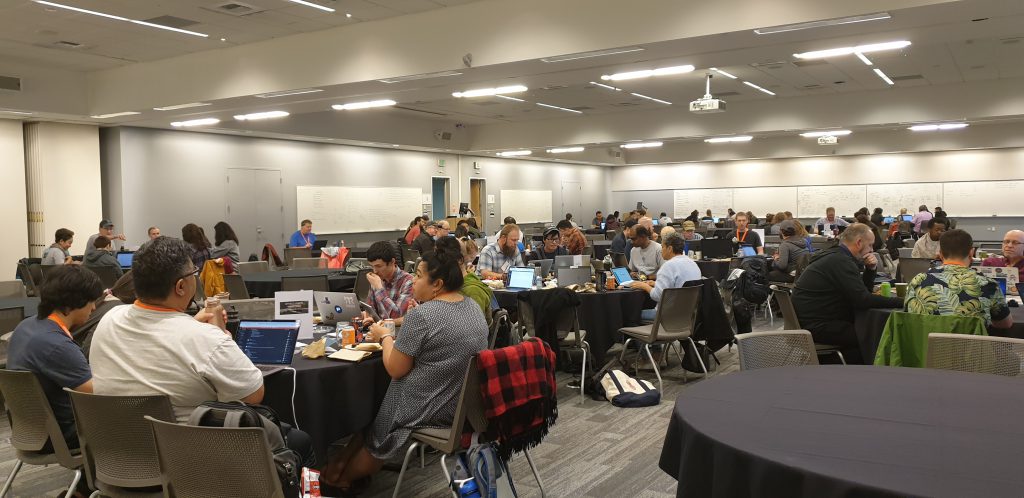 This year has been a fantastic labor of love. We had 10 non-profits this year:
We helped a lot of people this weekend. As always, it was an incredibly rewarding and incredibly exhausting experience.
Paul and Suzanna have been running the Seattle GiveCamp for the last 9 years and have decided to step back a little. They will still be involved but not running things next year. They have asked me to lead next year and I've said yes.
Looking forward to next year's Seattle GiveCamp! It will be Oct 23-25, 2020.

If you are or know of a non-profit in the Seattle Area, have them sign up for notification when we have the call for non-profits, have them sign up at http://seattlegivecamp.org/nonprofit.aspx.
If you would like to volunteer, either as a tech volunteer or as a operational support volunteer, please register to be notified when we open our call for volunteers at http://seattlegivecamp.org/volunteer.aspx.