Over the years, I've had a ton of folks ask me for tips on visiting Ireland. I lived in Ireland for close to three years and, honestly, still consider it my second home. I've spent a ton of time writing people emails and guides and decided that I really need to just publish this on my blog so that I can refer people to it.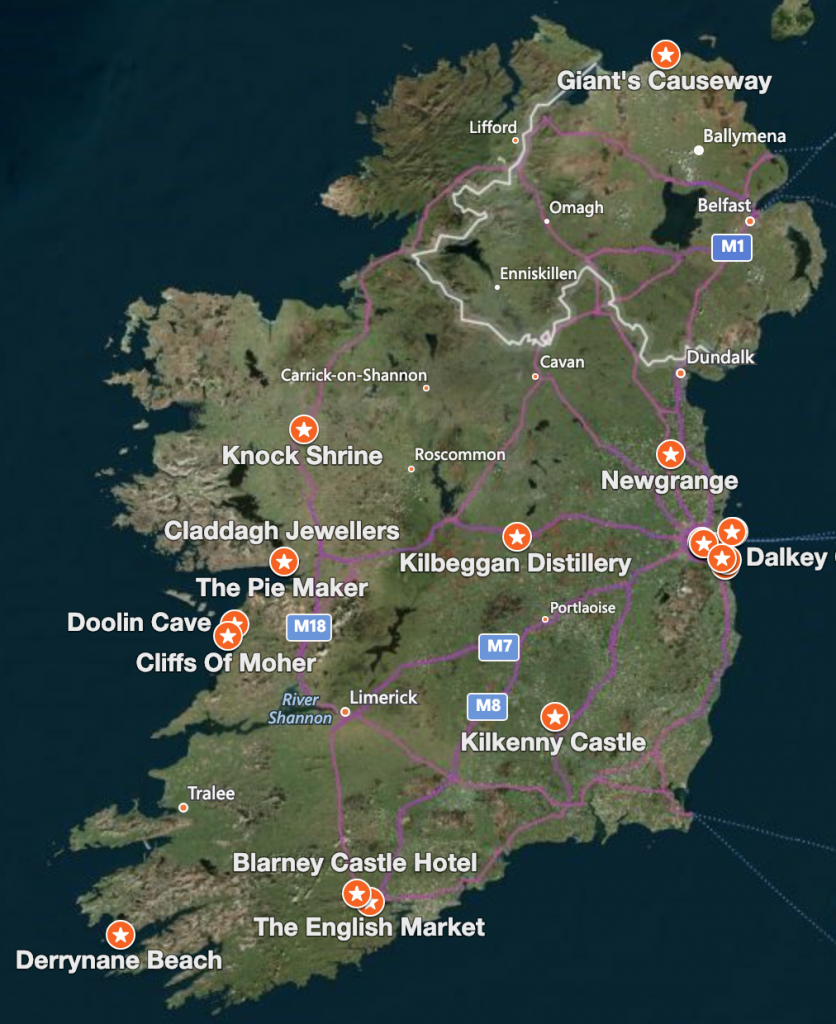 I've written about quite a few places below but the map linked above has pinpoints to a ton of great places. Enjoy!
Dublin
Obviously most people start in Dublin as that's the largest city and there's a big international airport. Dublin is awesome and has a ton to do.
Northern Ireland
There's a ton to see up north and I'll be adding more as time goes on but here's some highlights. And yes, I'm conflating some Northern Ireland and Republic of Ireland places.
Western Ireland
Galway
Cork
Other places in Ireland that you should definitely go
I'll be adding to the list here and categorize these better sometime soon. The ones that ended up in this list are awesome and I love them, they just don't categorize with the other items geographically.
Wrap up
This is far from complete and I'll definitely be adding to it but this is a starting list with some descriptions.