What's your best speaker tip?
I'm doing a talk on speaker best practices and would love to hear from other speakers as to what their favorite tip is for others. I know I've got a few outspoken friends who might have a few thoughts to share.
What's the most important thing about writing an abstract?
How do you find inspiration when writing?
What's your writing process?
How do you prep?
What's your "pre-game" routine before a talk?
What's your secret to delivering a fantastic talk?
What kind of follow up do you recommend?
What am I missing?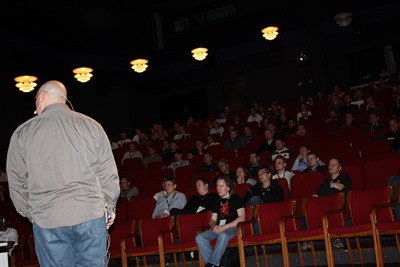 And yes, I'll consider the comments creative commons and share and share alike with attribution. 🙂